VIDEO:  Manoj Gautam – Inspire from M&S
Manoj Gautam is the co-founder of Animal Welfare Network Nepal (AWNN), a national umbrella organization of all the animal welfare organizations in Nepal. He was elected as its president and is the youngest member of the board.
On behalf of AWNN, Manoj has worked together with many leading international organizations and the government of Nepal for the institutionalization of Animal Welfare practice, establishing the Network as an issue integrated with human rights, the environment, economy, and other national soft power pillars of Nepal.
Manoj led the drafting of Animal Welfare act of Nepal, which the government is preparing to implement. This will be the first National Legislation on Animal Protection and will lift Nepal's name from the list of the few Asian countries without an animal welfare law.
His work has earned Manoj many national and international awards, including Jane Goodall's Global Youth Leadership Award in 2008 and Future For Nature Award in 2015 together with numerous prizes in his country. In 2019, Manoj was nominated for the Tällberg / Eliasson Global Leadership Prize.
Born and brought up in a remote village in Western Nepal, Manoj grew up in a tight community surrounded by nature. Always very interested in animals and wildlife Manoj read about Dr. Jane Goodall at age of 7 and from that time pursued the dream of meeting Dr. Goodall. His first ever email was addressed to Dr. Jane Goodall and he received a hand-written thank-you note from her in 2004. In 2005, Dr. Goodall visited him in Nepal and he has been a special protégé of hers since.
Since the age of 14, Manoj has been involved in rescue and rehabilitation of diverse wildlife species and has led raids on smugglers, resulting in the release of thousands of birds and hundreds of snakes and other animals. He has worked as the primary intelligence agent for the Wildlife Crime Task Force under the government of Nepal for many years.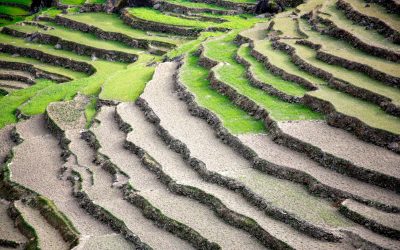 Local communities have enabled prioritisation of conservation of endangered species but now suffer because of the risk and damage brought by the Human-Wildlife Conflict. Manoj offers a prescription for preserving the balance.